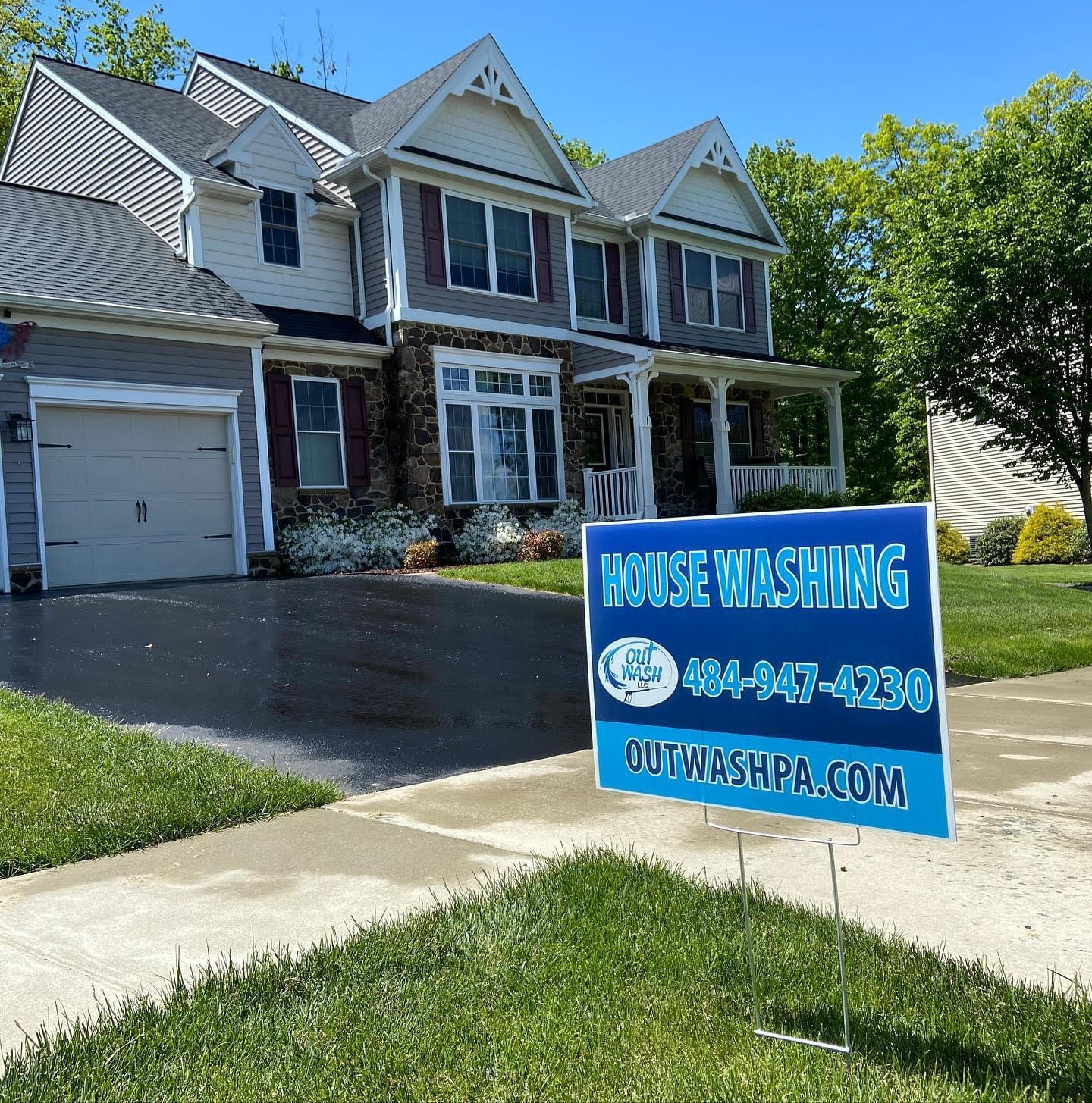 Every day, your home gets exposed to dirt, pollen, and pollution. It doesn't take long before those contaminants accumulate on your house's exterior, making it look dingy and unattractive.
Out Wash's residential house washing service removes all of the gunk from your home's exterior to make the property look its best and protect it from damage.
Keep Your Home Looking Its Best With Our House Washing
No matter where you live, pollution and dirt come into contact with your home's exterior. Even if you live in a rural area, you can expect pollen to collect on your house.
Our house washing service removes dirt and other contaminants that mar your home's attractiveness. When we're done washing your home, you won't believe how much better it looks.
Our pressure washing service also removes spider webs, nests, and other signs of pests. When you keep your home's exterior clean, you also prevent pests from living where you don't want them.
Out Wash's House Washing Protects Your Property From Damage
We have years of experience washing home exteriors, so we know the right amounts of pressure to use for brick, vinyl siding, wood, and other materials.
Power washing your home does more than improve its curb appeal. Regular washing can also protect your property from damage. Over time, the pollutants that collect on your home's exterior can turn into stains. Out Wash removes the grime before it has a chance to set in.
Get a Free House Washing Quote From Out Wash
Out Wash is a family-owned business that understands your household's needs. Our owners come from blue-collar families that worked hard to make the future better for their kids. We follow that same commitment to work and family to exceed your expectations.
We're a small company, but we take our work seriously. We're fully insured and have years of experience with house washing and other pressure washing services.
Let Out Wash show you how great your home can look! You can schedule multiple visits or a single wash. We want you to get the services that you feel comfortable with.
Get started by requesting a free house washing quote from Out Wash. We'll show you the benefit of choosing a company with competitive prices and a strong work ethic!