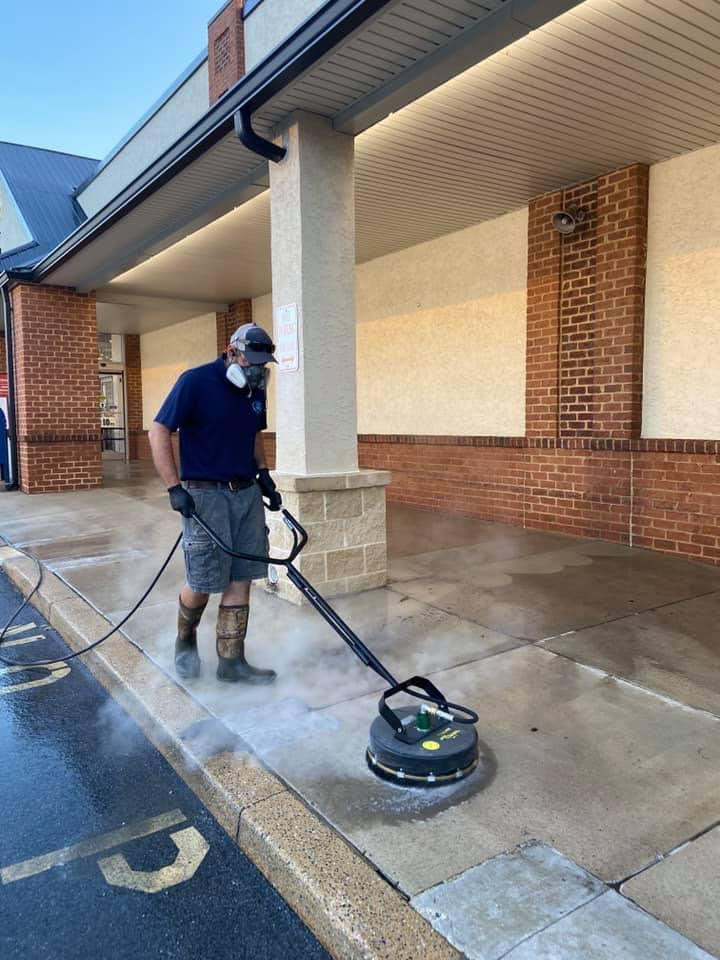 Commercial concrete structures can show signs of dirt and mildew quickly. Throughout the year, your concrete stairs, patios, and other structures get exposed to pollution, moisture, pollen, and other contaminants that can make them look discolored.
Out Wash's commercial concrete cleaning services aim to exceed your expectations by making your concrete look like new, again. We use state-of-the-art equipment and safe detergents to clean your concrete. We also offer a 100% satisfaction guarantee.
Concrete Cleaning Keeps Your Commercial Property Attractive
When customers and clients see dirty concrete, they may decide to take their business elsewhere. After all, the way that a company takes care of its property says a lot about its attention to detail.
Out Wash helps your business thrive by keeping your concrete structures clean and attractive. When people approach your building, they'll feel welcome walking through the door.
Avoid Long-Term Damage With Regular Concrete Cleaning
Pressure washing concrete does more than keep your structures attractive. Regular pressure washing can help you avoid long-term damage to concrete.
When you let mildew, mold, and other fungi grow on your concrete, they can create permanent stains. Eventually, you will have to choose between keeping the dirty concrete or spending a lot of money having the structures replaced.
Also, when mold and fungus accumulate on your concrete, they can create slippery surfaces that make areas unsafe for customers and employees.
You can save a lot of time and money by having Out Wash clean your concrete. Some businesses have us clean their concrete on weekly, biweekly, monthly, or annual schedules. You get to choose a schedule that fits your needs and budget. We'll never use high-pressure sales tactics to trick you into spending money on services that you don't want.
Get a Free Quote for Commercial Concrete Cleaning
Out Wash is a family-owned local business that aims to exceed your expectations. We have years of experience, so we're certain that our team can do the job right for you.
Contact us today to get a free quote for the commercial concrete cleaning that your business needs. You'll find that you can get low prices and excellent services by hiring a local company that cares about its clients.